The counsellors at MGA are all tertiary qualified, are members of the Australian Counselling Association, and bring with them a wealth of experience and knowledge. With over 50 years combined experience in counselling and pastoral care, the MGA team are able to help you with issues ranging from depression and anxiety, sexuality, gender identity, relationships, trauma, grief, family conflict, addictions, and adjusting to new life circumstances, such as newly diagnosed chronic illnesses, redundancy or relationship breakdown.
For general enquiries, call us on 1300 38 50 20 or use the links on the contact page. Contact details for individual counsellors are given below.
Matt Glover
Director MGA Counselling Services
BSc (Hons), BTheol, GradDipTheol, M (Counselling)
M.A.C.A. (Level 2)
Accredited MHSS Trainer and ACT Therapist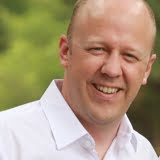 Matt is an accredited counsellor with the Australian Counselling Association and holds a Masters degree in counselling from Monash University.
Since 1998 Matt has been involved in a variety of counselling and pastoral care roles ranging from home based health care to emergency relief and crisis support. Currently he is the director of MGA Counselling services and provides individual, couple, family and group counselling at the Croydon Hills and East Doncaster centres. Matt provides professional and personal development courses on a range of topics and speaks regularly at conferences and in the media on sexuality and mental health.
Matt specialises in:
Depression and Anxiety
Grief and Loss
Trauma and Abuse
Sexuality
Gender
Spirituality
Relationships
Addictions
Conflict resolution
Using his illustration skills, Matt also runs school programs on mental health and resiliency using cartooning as the teaching tool.
Call 1300 38 50 20 to speak to Matt about your counselling needs or to book one of the team for a speaking engagement or training event.
Email: matt@mgacounselling.com.au
Direct Phone: 0478 651 951
General Enquiries: 1300 38 50 20
Ali Burley
Ad. Dip Christian Counselling,
Cert IV TAE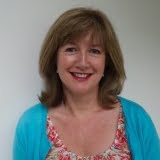 Ali is a qualified counsellor with a background in business, church and community groups. She married, raised a family, lost a partner, survived and flourished.
Ali has a particular interest in working with and empowering teens and young adults, and exploring issues of grief and loss.
She loves helping people to recognize and develop their strengths and to reignite their enjoyment of life.
Ali is director of SCARF Consulting is available for individual and couple counselling. She consults at both the  Croydon Hills and East Doncaster rooms
Email: ali.burley@scarfconsulting.com
Direct Phone: 0402 437 406
Helen Telfer
Ad. Dip Christian Counselling
BMusED
Cert IV TAE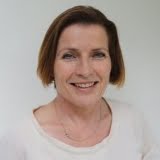 Helen is a qualified counsellor with a background in education, mentoring and community groups.
Her experience includes; secondary teaching, mentoring young adults/young mums, raising 4 children and living overseas.
She enjoys coming alongside people to encourage and support them in the chaos of life and a particular interest in developing a secure sense of self in order to live life to the fullest.
Helen is director of SCARF Consulting and is available for appointments at both the Croydon Hills and East Doncaster rooms.
Email: helen.telfer@scarfconsulting.com
Direct Phone : 0404 480 316
Zoe Broomhead
B.A. (Counselling)
Cert IV TAE
Grad Cert Developmental Trauma
PACFA (Reg) CCAA (Clin)
Registered Supervisor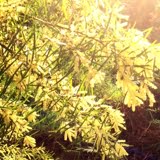 Zoe is a clinically accredited counsellor who spent twelve years working in community-based counselling centres. Zoe has worked in her own Practice since 2006 as well as lecturing in the counselling field.
Zoe offers counselling in the following areas:
Personal and relationship counselling
Abuse – Physical, sexual, emotional, spiritual
Post-natal depression
Sexuality and sexual issues.
Depression and anxiety management
Chronic illness
Grief & loss
ME/CFS
Critical incident debriefing
General counselling
General & sexual addiction
Supervision of Counselling Practitioners
Zoe works out of the counselling rooms at Croydon Hills and is director of the Living Life Counselling Centre.
Email: Zoe@livinglife.net.au
Direct Number: 0402 475 333