At Matt Glover & Associates, we believe that life is meant to be lived, not endured. But with so many issues draining our time, resources and energy, we sometimes find our selves lacking energy and motivation, wondering if we can ever regain a sense of purpose and meaning. We are committed to exploring ways of facing, challenging and overcoming those things that are holding you back from a more fulfilled life.
Situated in Croydon Hills and East Doncaster (only 30mins from the CBD via the Eastern Freeway/Eastlink) MGA provides easily accessible and affordable help. Counselling via Skype is available to interstate and overseas clients, or those that are unable to travel from home.
At MGA, we are also aware that counselling can be a daunting prospect if you've never been before. New clients often state how nervous they are at their first session, and how much courage it took to make the call in the first place. Be assured that our approach at MGA is client centered. That is, we are guided by you and what it is that you want to talk about. Sometimes we might ask questions or delve a bit deeper into an issue, but always with your consent. You are in control of the session.
We also believe that at least 50% of a good outcome in counselling depends on how well you connect with your counsellor. If, after your first session, you feel your counsellor is not a good match for you, our commitment is to help find a counsellor that is a better match. For more information on choosing a counsellor, please see this post written by Matt in 2014.
The counsellors at MGA are all tertiary qualified, are members of the Australian Counselling Association, and bring with them a wealth of experience and knowledge. With over 50 years combined experience in counselling and pastoral care, the MGA team are able to help you with issues ranging from depression and anxiety, sexuality, gender identity, relationships, trauma, grief, family conflict, addictions, and adjusting to new life circumstances, such as newly diagnosed chronic illnesses, redundancy or relationship breakdown.
For general enquiries, call us on 1300 38 50 20 or use the links on the contact page. Contact details for individual counsellors are given below.
The fee schedule for the current year can be found here.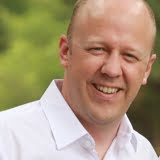 Matt Glover
Director MGA Counselling Services
BSc (Hons), BTheol, GradDipTheol, M (Counselling)
M.A.C.A. (Level 3)
Registered Supervisor
ACT Therapist
Prepare/Enrich facilitator
Matt is an accredited counsellor with the Australian Counselling Association and holds a Masters degree in counselling from Monash University.
Since 1998 Matt has been involved in a variety of counselling and pastoral care roles ranging from home based health care to emergency relief and crisis support. Currently he is the director of MGA Counselling services and provides individual, couple, family and group counselling at the Croydon Hills and East Doncaster centres. Matt provides professional and personal development courses on a range of topics and speaks regularly at conferences and in the media on sexuality and mental health.
Matt specialises in:
Depression and Anxiety
Grief and Loss
Trauma and Abuse
Sexuality
Gender
Spirituality
Relationships
Addictions
Conflict resolution
Using his illustration skills, Matt also runs school programs on mental health and resiliency using cartooning as the teaching tool.
Call 1300 38 50 20 to speak to Matt about your counselling needs or to book one of the team for a speaking engagement or training event.
Email: matt@mgacounselling.com.au
Direct Phone: 0478 651 951
General Enquiries: 1300 38 50 20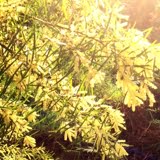 Zoe Broomhead
B.A. (Counselling)
Cert IV TAE
Grad Cert Developmental Trauma
PACFA (Reg) CCAA (Clin)
Registered Supervisor

Zoe is a clinically accredited counsellor who spent twelve years working in community-based counselling centres. Zoe has worked in her own Practice since 2006 as well as lecturing in the counselling field.
Zoe offers counselling in the following areas:
Personal and relationship counselling
Abuse – Physical, sexual, emotional, spiritual
Post-natal depression
Sexuality and sexual issues.
Depression and anxiety management
Chronic illness
Grief & loss
ME/CFS
Critical incident debriefing
General counselling
General & sexual addiction
Supervision of Counselling Practitioners
Zoe works out of the counselling rooms at Croydon Hills and is director of the Living Life Counselling Centre.
Email: Zoe@livinglife.net.au
Direct Number: 0402 475 333
MGA Counselling Services also works in conjunction with the team from SCARF Consulting.