Ali Burley
Ad. Dip Christian Counselling,
Cert IV TAE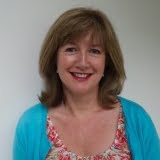 Ali is a qualified counsellor with a background in business, church and community groups. She married, raised a family, lost a partner, survived and flourished.
Ali has a particular interest in working with and empowering teens and young adults, and exploring issues of grief and loss.
She loves helping people to recognize and develop their strengths and to reignite their enjoyment of life. 
Ali is director of SCARF Consulting is available for individual and couple counselling. She consults at both the  Croydon Hills and East Doncaster rooms
Email: ali.burley@scarfconsulting.com
Direct Phone: 0402 437 406