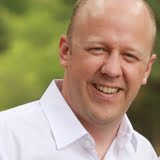 Matt Glover
Director and Principal Therapist, MGA Counselling Services
BSc (Hons), BTheol, GradDipTheol, M (Counselling)
Member of the Australian Counselling Association (Level 3)
Member of Counsellors Victoria
Member of the Society of Australian Sexologists
Prepare/Enrich Facilitator
Accredited Supervisor
ACT Therapist
Matt Glover's initial training was in Chemistry and he began his working life  as a technical officer for Dulux Australia, before entering into full time ministry with the Baptist Church in Victoria. Holding the positions of Youth Pastor, Associate Pastor and finally Senior Pastor, Matt specialised in Pastoral Care and was involved in several community care projects such as a playgroup for homeless Dads, caring for families as they grieved the unexpected loss of loved ones, attending road side accidents to offer care to traumatised witnesses, working as a chaplain in the aftermath of the Black Saturday bushfires, and hospital visitation. A particular area of interest was the support of LGBTI community, and people recovering from the abuse and trauma inflicted by ex-gay and conversion therapies. 
On leaving the church, Matt completed a Masters in Counselling at Monash University while working in palliative care, and establishing MGA Counselling Services. Since opening MGA Matt has helped hundreds of individuals and couple work through a range of issues. He draws extensively on the principles of Acceptance and Commitment Therapy (ACT), plus utilises the Gottman method for relationship, couples and marriage counselling.
Matt is a member of the Australian College of Supervisors, assisting other counsellors, psychologists, spiritual carers, social workers, and clergy in their work practice and life balance. He also provides ACA recognised training in LGBTI Issues and culture on a regular basis.

Matt appears regularly in the media and since the end of 2011 has been interviewed by the Age Newspaper, the ABC's 7:30 Report, Channel 31, SBS's Insight Program, JOY FM, 3RRR, SYN FM, and 3CR . Working towards improving the mental health of the LGBTI community is one of Matt's passions and in July 2012 he was awarded Freedom 2b's "Most significant contribution to increasing understanding between the LGBTI community and people from faith backgrounds". Matt also belongs to the Australian Counselling Association, Counsellors Victoria, and the Society of Australian Sexologists.
Aside from his counselling work, Matt also freelances as a cartoonist and illustrator. He is the author and illustrator of the Shapes, Lines and Dots: Creativity and Wellbeing for Kids series of books, plus regularly does commissions for corporate and community clients. He runs cartoon incursions in schools around the country, as well as the unique "Creativity and Wellbeing" workshops that combine his cartooning skills with mindful practice.

Matt works out of the Croydon Hills and East Doncaster rooms and is available for public speaking engagements, workshops and seminars.
MGA Counselling Services
Director: Matt Glover
2-4 Bemboka Road, Croydon Hills
1036 Doncaster Road, East Doncaster
Ph: 1300 38 50 20
Email: matt@mgacounselling.com.au

Specialties
Relationships | Abuse | Trauma | Grief | Anxiety | Depression | Sexuality | Gender
High Sensitivity | Introversion | Creativity | Spirituality | Life Direction/Coaching | Supervision
If you're looking for Matt Glover's cartoon and illustration page, please visit www.mattglover.com.