About MGA Counselling Services
At Matt Glover & Associates (MGA), we believe that life is meant to be lived, not endured. But with so many issues draining our time and resources, we sometimes find our selves lacking energy, wondering if we can ever regain a sense of purpose and meaning. The counsellors at MGA are committed to exploring ways of facing, challenging and overcoming those things that are holding you back from a more fulfilled life.
Situated in Croydon Hills and East Doncaster (only 30mins from the CBD via the Eastern Freeway/Eastlink) MGA provides easily accessible and affordable help. Counselling via Skype is available to interstate and overseas clients, or those that are unable to travel from home.
At MGA, we are also aware that counselling can be a daunting prospect if you've never been before. New clients often state how nervous they are at their first session, and how much courage it took to make the call in the first place. Be assured that our approach at MGA is client centered. That is, we are guided by you and what it is that you want to talk about. Sometimes we might ask questions or delve a bit deeper into an issue, but always with your consent. You are in control of the session.
We also believe that at least 50% of a good outcome in counselling depends on how well you connect with your counsellor. If, after your first session, you feel your counsellor is not a good match for you, our commitment is to help find a counsellor that is a better match. 
The counsellors at MGA are all tertiary qualified, are members of the Australian Counselling Association, and bring with them a wealth of experience and knowledge. With over 50 years combined experience in counselling and pastoral care, the MGA team are able to help you with issues ranging from depression and anxiety, sexuality, gender identity, relationships, trauma, grief, family conflict, addictions, and adjusting to new life circumstances, such as newly diagnosed chronic illnesses, redundancy or relationship breakdown.
For general enquiries, call us on 1300 38 50 20 or use the links on the contact page.
Scroll down for more information about our counsellors, maps of our locations, the current fee schedule, and some frequently asked questions.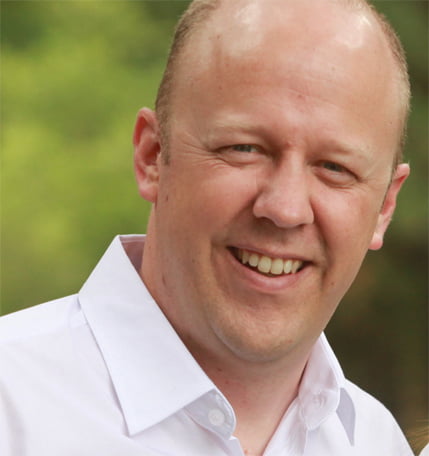 Matt Glover – Director and principal therapist
BSc (Hons), BTheol, GradDipTheol, M (Counselling)
M.A.C.A. (Level 4)
Registered Supervisor
ACT Therapist
Prepare/Enrich facilitator
Matt is an accredited counsellor with the Australian Counselling Association and holds a Masters degree in counselling from Monash University. Since 1998 Matt has been involved in a variety of counselling and pastoral care roles ranging from home based health care to emergency relief and crisis support. Currently he is the director of MGA Counselling services and provides individual, couple, family and group counselling at the Croydon Hills and East Doncaster centres. Matt provides professional and personal development courses on a range of topics and speaks regularly at conferences and in the media on sexuality and mental health. Matt specialises in:
Zoe Broomhead
B.A. (Counselling), Cert IV TAE
Grad Cert Developmental Trauma
PACFA (Reg), CCAA (Clin)
Registered Supervisor
Zoe is a clinically accredited counsellor who spent twelve years working in community-based counselling centres. Zoe has worked in her own Practice since 2006 as well as lecturing in the counselling field.
In counselling practise Zoe has particular interest working with trauma informed approaches, working with clients with both recent and past trauma, anxiety and depression with both young people and the general population. Zoe has specific trauma training in developmental trauma and in working with trauma in the body. Differing modalities include, experiential, sand tray work, a sensorimotor approach, a developmental trauma model, as well as the more traditional therapies of Cognitive Behavioral Therapy, Transactional Analysis and Person Centred approaches.
Zoe works out of the counselling rooms at Croydon Hills.
To contact Zoe, email Zoe@livinglife.net.au or call 0402 475 333.
For child and adolescent counselling, MGA recommends Equip Counselling & Consulting.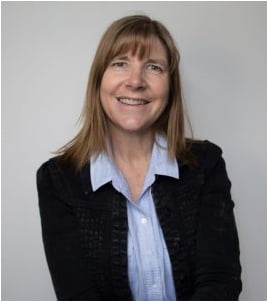 Gwen Godman
BTeach (Primary), BA (Psychology), M(Counselling)
M.A.C.A (Level 2)
Prepare/Enrich Facilitator
ACT Therapist
Since 2004, Gwen has worked in education and has taught across most year levels. She has worked with children (including those with special needs), adolescents and parents, and understands the pressures that students and families experience. Her work has equipped her with an ability to connect with children and adolescents. She has assisted many students in experiencing personal and academic success.
Gwen's own experiences and education have equipped her in assisting individuals with a broad range of needs. These include well-being, mental health concerns, stages of life, relationships, sexuality, spirituality, faith, and education. She works to assist individuals to embrace their stories, and to live their lives with self-care, in community, with well-being and wholeness. Since 2011, Gwen has also been connected to the LGBTIQ community and works as an ally and advocate.

Visit www.equipcc.com.au or contact Gwen on 0499 772 642 or by email gwen@equipcc.com.au

MGA Counselling Services Locations
Matt Glover, director of MGA Counselling Services works primarily out of the Croydon Hills and East Doncaster locations. Matt is also available for Skype consultations of interstate and overseas clients, or those that are unable to travel. Phone consultations are also available. 
Home visits can be arranged for clients on the NDIS program. 
Croydon Hills Rooms
MGA operates out of the Living Life Counselling Centre on the property of Croydon Hills Baptist Church (we're independent of the church). Enter the driveway off Bemboka road and follow the driveway around to your right. The counselling centre is located behind the bluestone building. If you get to the Men's Shed you've gone too far!
Ample off street parking, disabled access and facilities on site. 
East Doncaster Rooms
Travelling city bound on Doncaster Road, turn left into Rupert Street. The carpark is located behind the clinic, accessed by the driveway on Rupert Street. Numerous therapists work from this centre, so please take a seat and enjoy a moment of peace until your counsellor calls you in. Reception will be unattended most days. 
Ample off street parking, disabled access and facilities on site. 

1Fee Schedule for 2019
At MGA Counselling Services, we endeavour to keep the fee schedule as affordable as possible. The current costs per one hour session are listed below:
Individual Concession – $90
Individual Full Fee – $110
Couple Concession – $110
Couple Full Fee – $130
Supervision Concession – $90
Supervision Full Fee – $110
EAP Sessions – Varies depending on the organisation
NDIS Session – determined by the relevant category in the referral.

All prices are inclusive of GST
MGA Counselling Services does not provide free counselling or rates discounted beyond what is listed above. Some health insurance policies will cover counselling. Please check with your provider if this is the case before attending your session. 

Frequently Asked Questions
Do I need a doctors referral to see you?
No, you do not need a GP referral to see a counsellor. Many issues that we cover in the counselling rooms are not medially related (for instance, pre-marriage counselling) so a medical referral is not needed. Self referral is fine.
I have a mental health plan. Can I use it to see you?
Unfortunately, a mental health plan can only be used when seeing a psychologist or mental health social worker. It will allow you to claim ten sessions in a calendar year on Medicare. However, the gap you are required to pay is roughly the equivalent of the fees for MGA Counselling Services. Longer term, counselling can me more cost efficient that psychology for the same level of professional care. 
Can I claim your fee through Medicare?
No. See above regarding the mental health plan. 
Can I claim your fee through my health insurance?
Some insurers will allow you to claim the cost of your counselling. However this is not the case for all insurers or all policies. Please check your policy before attending your session if you intend to make a claim. 
How do you take payment?
We accept Visa, MasterCard and cash. We cannot do EFTPOS. Electronic transfer can be arranged prior to your appointment. Payment must be made on the day of your appointment. 
What card holders are eligible for the concession rate?
Seniors, student, disability, health care, and DVA card holders are all eligible for concession. Your card must be produced on the day of your first appointment. 
Are you a registered NDIS provider. 
Yes. My provider number is 4050030594.
What will happen in my first session?
In your first session you will fill out the intake form and the credit card payment form (if relevant). After your counsellor has run through expectations, confidentiality, the fee structure, your responsibilities and the cancellation policy, you will also sign a contract that ensures you get the best service possible. 
Once the paperwork is done, the remainder of the first session is about telling the story of what led you to counselling, where you are at presently, and what you are hoping to achieve. Then we schedule some further sessions and begin the work. 
For couples, the process is slightly different as the initial assessment is more rigorous. After the first session, you will both be required to fill out an online assessment, then you both will have individual sessions with your counsellor. 
How many sessions will I need?
This various greatly. Some clients come once and that's all they need. Other clients see counselling as part of their self-care and have a regular fortnightly or monthly appointment.  Others have an intensive number of weeks then slowly ease off to the point that counselling can conclude. 
Are my sessions confidential?
To a point. This will be covered by your counsellor in the first session. In summary, confidentiality will only be broken if you are deemed to be at risk or you disclose anything covered by mandatory reporting. 
Is there a cancellation policy?
Yes. If you cancel your appointment with less than 24hours notice, or simply don't show up, you will be charged your normal session fee. 
What if I don't like you?
At MGA we firmly believe that at least 50% of a good outcome in counselling depends on the rapport you have with your counsellor. If for whatever reason you feel your current counsellor is not a good match, please let us know and we will do our best to find a counsellor in our networks more suitable to your needs. 
I'm about to see another counsellor. What should I ask them before I make my first booking?
Counselling is an unregulated industry in Australia. This means that anybody can become a counsellor, regardless of whether they have had training or not. 
To ensure you get appropriate, professional treatment ask about your counsellors training (ideally this should be Bachelor level or above) and whether they are part of a professional body. The Australian Counselling Association is the peak body for counsellors in Australia.