Helen Telfer
Ad. Dip Christian Counselling
BMusED
Cert IV TAE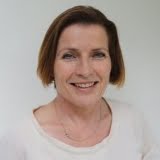 Helen is a qualified counsellor with a background in education, mentoring and community groups.
Her experience includes; secondary teaching, mentoring young adults/young mums, raising 4 children and living overseas.
She enjoys coming alongside people to encourage and support them in the chaos of life and a particular interest in developing a secure sense of self in order to live life to the fullest.
Helen is director of SCARF Consulting and is available for appointments at both the Croydon Hills and East Doncaster rooms.
Email: helen.telfer@scarfconsulting.com
Direct Phone : 0404 480 316