Matt Glover
Director MGA Counselling Services
BSc (Hons), BTheol, GradDipTheol, M (Counselling)
M.A.C.A. (Level 2)
Accredited MHSS Trainer and ACT Therapist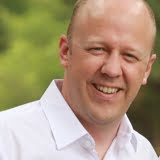 Matt began his career as a research scientist for Dulux Australia, before entering into full time ministry with the Baptist Church in Victoria. Holding the positions of Youth Pastor, Associate Pastor and finally Senior Pastor, Matt wrestled with the institution of the church and living an authentic spirituality. Pastoral care is one of Matt's strengths, and this has been utilised as a chaplain in the aftermath of the Black Saturday bush fires , caring for families in their grief after unexpectedly losing a loved one, running a play group for homeless fathers, helping people recover from spiritual abuse, and in his extensive work with the LGBTI (Lesbian, Gay, Bisexual, Transgender and Intersex) community of Melbourne.
Since leaving church based ministry, Matt has been involved with palliative care, grief and loss counselling and has now established MGA (Matt Glover and Associates) Counselling Services to do his part in ensuring as many people as possible get to experience "life to the full".
Matt appears regularly in the media and since the end of 2011 has been interviewed by the Age Newspaper, the ABC's 7:30 Report, Channel 31, SBS's Insight Program, JOY FM, 3RRR, SYN FM, and 3CR . Working towards improving the mental health of the LGBTI community is one of Matt's passions and in July 2012 he was awarded Freedom 2b's "Most significant contribution to increasing understanding between the LGBTI community and people from faith backgrounds". Matt also belongs to the Australian Counselling Association.
Matt works out of the Croydon Hills and East Doncaster rooms and is available for public speaking engagements, workshops and seminars.
Email: matt@mgacounselling.com.au
Direct Phone: 0478 651 951
General Enquiries: 1300 38 50 20